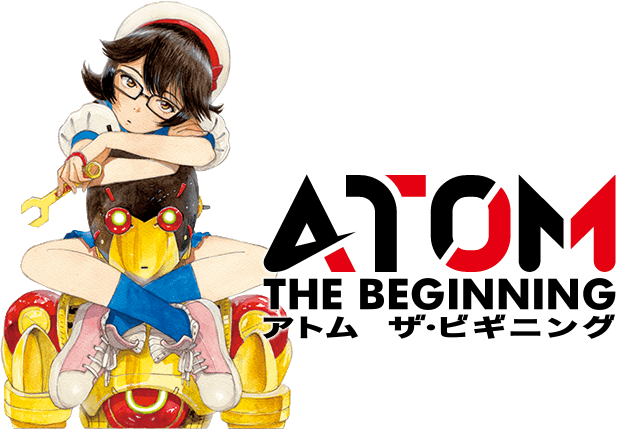 Astro Boy, known in Japan by its original name Mighty Atom (鉄腕アトム Tetsuwan Atom), is a Japanese manga series written and illustrated by Osamu Tezuka from 1952 to 1968. The story follows the adventures of an android named Astro Boy and a selection of other characters. The manga was adapted for TV as Astro Boy, the first popular animated Japanese television series that embodied the aesthetic that later became familiar worldwide as anime. After enjoying success abroad, Astro Boy was remade in the 1980s as New Mighty Atom, known as Astroboy in other countries, and again in 2003. In November 2007, he was named Japan's envoy for overseas safety.
Astro Boy was created by Doctor Boyton when his son Toby died in a car accident. Astro is an exact match for Toby. And was originally called Toby by his "father". When Astro was first built, Doctor Boyton wanted to keep him a secret. But people eventually found about him and he became a hero. Astro was separated from his father during a cruise. Astro saved the ship from some ice burgs, when he returned, his father had disappeared. Astro was tricked into signing himself over to a robot circus. It was in the robot circus that he met Kathy, who gave Astro his name; Astro Boy. After the Robot Circus, Astro was taken back to Japan by Doctor Elefan, a scientist who had recently been appointed head of the Ministry of Science. Astro went to school and eventually, Doctor Elefan built parents for Astro. Astro now lives with them and his dog, Jump. Later, Doctor Elefan built a sister for Astro and called her Uran. Uran is a very mischievous girl and often gets herself and Astro into a lot of trouble.
Atom: The Beginning (アトム ザ・ビギニング) is a Japanese manga series written and illustrated by Tetsuro Kasahara, with writing contributions by Makoto Tezuka and Masami Yuki. The series is a prequel to Osamu Tezuka's Astro Boy manga series, depicting the events up until the birth of Astro Boy. It began serialization in Shogakukan's Monthly Hero's magazine on December 1, 2014, an anime television series adaptation has been announced for April 2017.
Astro Boy Original Soundtrack [320kbps] (info)
Astro Boy Animation Music Groovy Trax  [320kbps] (info)
ZONE – Astro Girlz & Boyz (Run Time All Stars) [320kbps] (info)
Astro Boy Original Soundtrack: Music World [192kbps] (info)
Soshite Atom Wa Umareta "ATOM is born" : The Remixies [320kbps] (info)
Astro Boy: Original Sound Track Score [320kbps] (info)
[July 07, 2004] Fujii Fumiya – BOY'S HEART
Atom: The Beginning
[April 12, 2017] OP: After the Rain – Kaidoku Funo
[May 17, 2017] ED: Hikari no Hajimari / Yoshino Nanjo
[Aug 23, 2017] ATOM THE BEGINNING Vol.1 Drama CD
[Oct 04, 2017] ATOM THE BEGINNING Vol.2 Drama CD