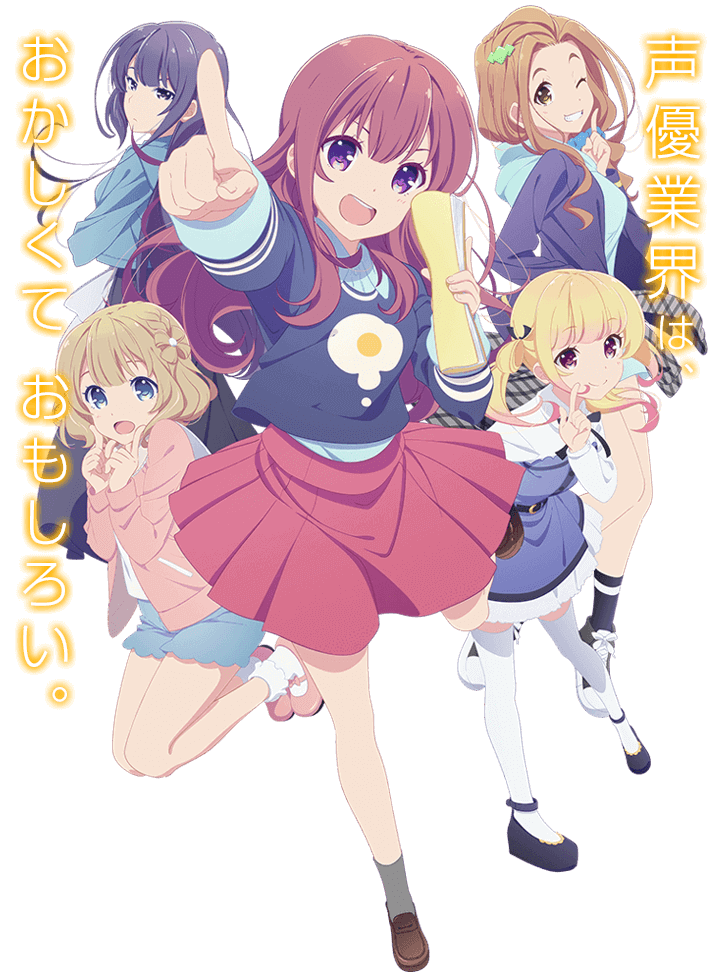 Girlish Number (ガーリッシュナンバー, stylized as gi(a)rlish number) is a Japanese multimedia project. A 12-episode anime television series by Diomedéa premiered in October 2016. The story revolves Chitose Karasuma, a voice actress who has been working in the anime industry for a year. Although she believes she is talented, she thinks the anime industry is rotten as she has only been voicing minor characters. One day, an opportunity arises for her to voice a main role in an upcoming anime adaptation of a light novel as an idol voice actress with four other girls.
[Nov 16, 2016] gi(a)rlish number – Bloom
[Dec 07, 2016] gi(a)rlish number – Ima wa Mijikashi Yumemi yo Otome
[Dec 14, 2016] Itadaki☆High Tension / gi(a)rlish number
[Dec 21, 2016] Ashita e no Tochuu de / Check A
[Feb 24, 2017] gi(a)rlish number OST
[Mar 29, 2017] Character Song Mini Album: Growing!