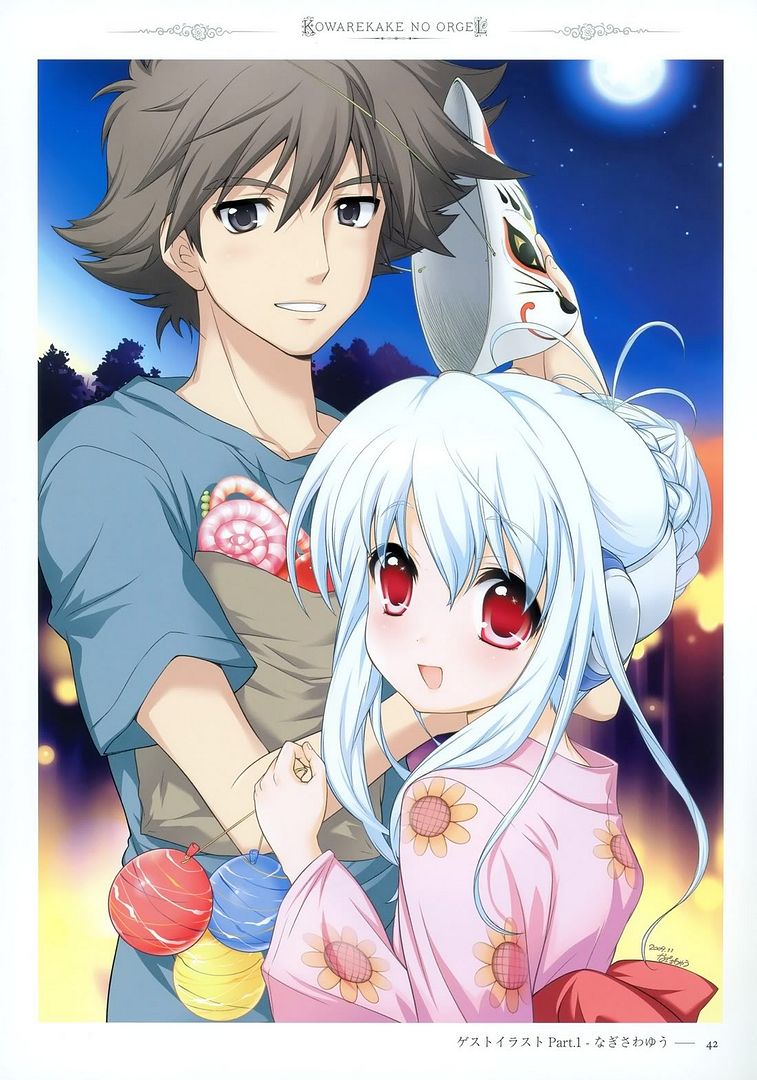 Kowarekake no Orgel (こわれかけのオルゴール, trans. Half-Broken Music Box) is a one-episode Japanese dōjin anime original video animation produced by ElectromagneticWave and directed by Keiichiro Kawaguchi. The OVA was adapted into a 34-minute film, released on September 9, 2010, which uses the original cast. The movie also includes a 7-minute, 30 second side story not present in the original anime.
In 2039, helper androids are widespread as general purpose electronics.
Keiichiro lost his family in a traffic accident and retired from his band. One day, he finds an android of an old model in a garbage dump. He takes her home, but after taking her to a repair shop he was told that she couldn't be repaired, so he plans to throw her away. The next day, Keiichiro finds her making breakfast for him. Thus begin the summer days of an android with no memories and a dreamless boy.
[July 17, 2010] ED: Hiromi Sato – Kowarekake no Orgel
[Jan 01, 2010] Kowarekake no Orgel Original Sound Tracks
Last Modified: Sept 14, 2017