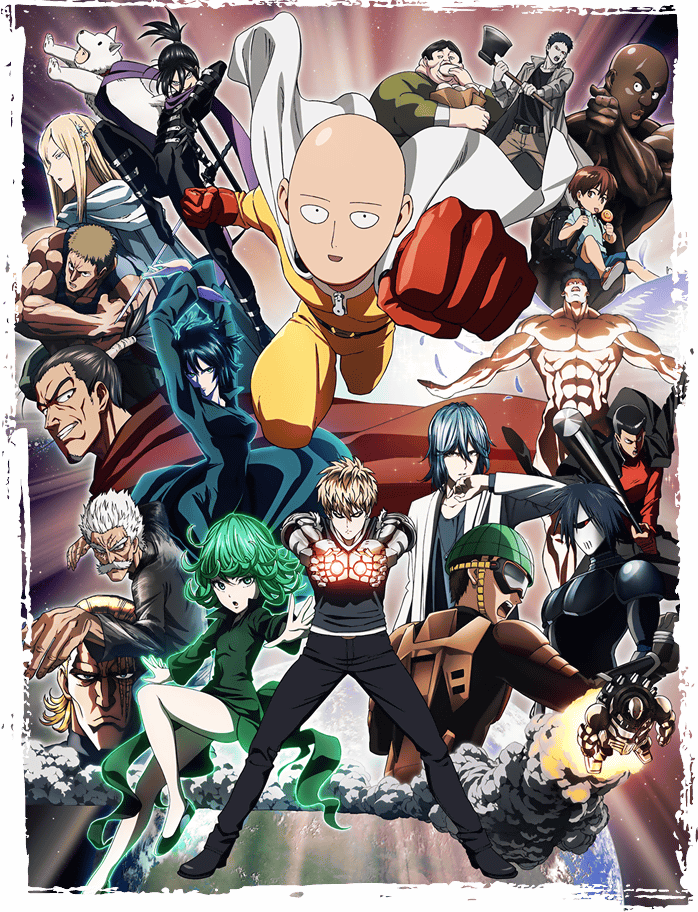 One Punch Man (ワンパンマン) is an ongoing Japanese webcomic created by an author using the pseudonym ONE, which began publication in 2009. The series quickly went viral, surpassing 7.9 million hits in June 2012. The name is a play on the long-running children's character Anpanman, as panchi (パンチ, punch) is not usually shortened to pan (パン).
A digital manga remake of the series, illustrated by Yusuke Murata, began publication on Shueisha's Young Jump Web Comics website in 2012.
In this new action-comedy, everything about a young man named Saitama screams "AVERAGE," from his lifeless expression, to his bald head, to his unimpressive physique. However, this average-looking fellow doesn't have your average problem… He's actually a superhero that's looking for tough opponents! The problem is, every time he finds a promising candidate he beats the snot out of them in one punch. Can Saitama finally find an evil villain strong enough to challenge him? Follow Saitama through his hilarious romps as he searches for new bad guys to challenge!
Opening Theme: "THE HERO !! ~Okoreru Kobushi ni Hi wo Tsukero~" by JAM Project
Ending Theme: "Hoshi yori Saki ni Mitsukete Ageru" by Hiroko Moriguchi
One Punch Man Original Soundtrack: One Take Man
Bonus CD:
1 – Character Song Saitama + Mini Drama
2 – Character Song Genos + Mini Drama
3 – Character Song Sonic + Mini Drama
4 – Character Song Amai Mask + Mini Drama
5 – Character Song Tatsumaki & Fubuki + Mini Drama
6 – Character Song Saitama, Genos , Sonic, Tatsumaki, Fubuki, King, Mumen Rider + Mini Drama
[Sep 27, 2017] ONE PUNCH MAN Maji CD DRAMA & SONG VOL.01 – Saitama
[Dec. 20, 2017] ONE PUNCH MAN Maji CD DRAMA & SONG VOL.02 – Genos
[Mar. 21, 2018] ONE PUNCH MAN Maji CD DRAMA & SONG VOL.03 –
[Jun. 20, 2018] ONE PUNCH MAN Maji CD DRAMA & SONG VOL.04