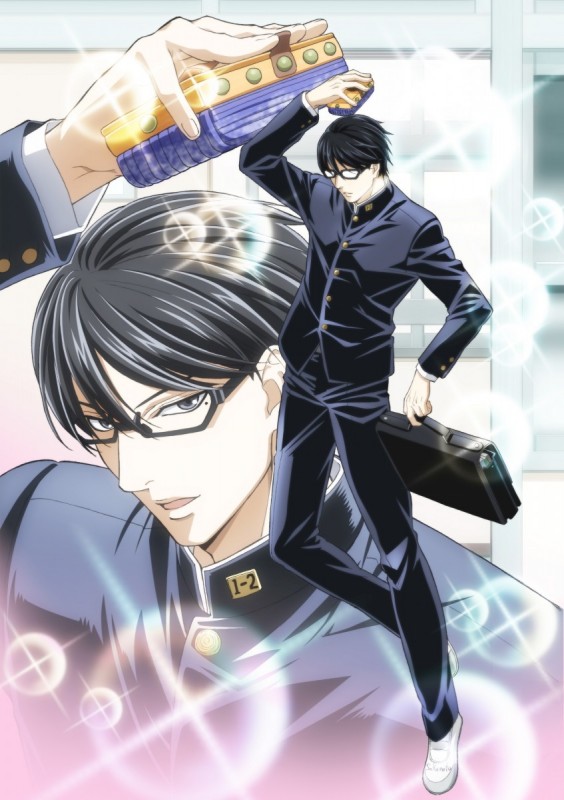 Haven't You Heard? I'm Sakamoto (坂本ですが?, lit. "I'm Sakamoto, you know?"
is a Japanese manga series written and illustrated by Nami Sano. The manga follows a high school student named Sakamoto, who has a reputation for being the "coolest" person among the entire student body. A television anime adaptation was announced and is scheduled to air on April 8, 2016. The story is centered around the incredibly cool and popular Sakamoto, a genius who is well liked by girls and disliked by boys. Despite the strange situations he may be in, Sakamoto always manages to fix the problem in absolute perfection while still being over the top.
First year high school student Sakamoto isn't just cool, he's the coolest! Almost immediately after starting school, he began attracting everyone's attention. The girls love him, and most of the boys resent him. There's even a boy in the class who works as a model, but who is constantly upstaged by Sakamoto! No matter what tricks the other boys try to play on him, Sakamoto always manages to foil them with ease and grace. Though Sakamoto may seem cool and aloof, he helps others when asked, such as in the case of the boy in his class who was being constantly bullied. No matter what difficulties Sakamoto encounters, he moves through his high school life with confidence and class.
[Apr 27, 2016] Opening Theme: "COOLEST" by Customi Z
[May 25, 2016] Ending Theme: "Nakushita Hibi ni Sayonara" by Suneohair
[Aug 24, 2016] Bonus CD 3 – Sakamoto desu ga? Original Soundtrack CD
[Sept 21, 2016] Bonus CD 4 – Original Drama CD 「夢の国ボイラーランド」
[Oct 26, 2016] Bonus CD 5 – Original Drama CD 「坂本 vs 8823先輩 〜夏祭りの陣〜」