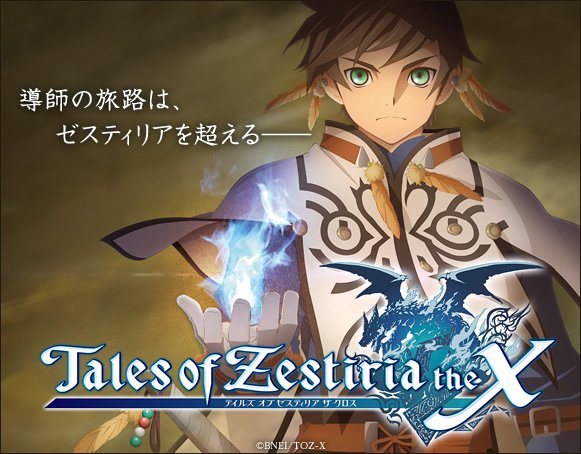 Tales of Zestiria (テイルズ オブ ゼスティリア) is a Japanese role-playing game. It is the fifteenth main entry in the Tales series, developed by Bandai Namco Studios and tri-Crescendo, and published by Bandai Namco Entertainment. An anime television series adaptation, titled Tales of Zestiria the X (Tales of Zestiria the Cross; テイルズ オブ ゼスティリア ザ クロス) animated by Ufotable.
The story follows Sorey, a young man blessed with powers by a mystical spirit race known as the Seraphim who act as a stabilizing force in the land, as he travels to free the land of Glenwood from the threat of the Hellion, creatures spawned by negative emotions.
[Aug 03, 2016] ED: calling – fhana
[Aug 24, 2016] OP: Kaze no Uta – FLOW
[Dec 22, 2016] Special Music CD (OST)
[Dec 22, 2016] Tales of Zestiria the X Drama CD
[Feb 08, 2017] ED2: FLOW – INNOSENSE
[Feb 22, 2017] OP: MINAMI – ???